I write this post from my favourite London rooftop garden…many of these have sprung up above the city in the last few years. They are tended by the community, and some even have vegetable patches for locals to grow food. I like sitting here because as I look down at the city I am reminded of the changes of the last few decades. Looking out of my window in 2016 all I could see was grey; grey buildings, a grey sky, and grey emotionless faces. It didn't happen overnight but slowly that greyness gave way to a cleaner and happier environment. Busses are still red but are actually green – running on hydrogen cells, thus emitting only water, and only electric or hybrid vehicles are allowed within the Congestion Charge zone.
This change is not unique to London though. Inventions such as the Life Straw, although satisfactory for the short-term, were not as efficient as solving the problem at source. Thousands of wells and bore-holes in developing countries were making people ill after being dug by charities and NGOs who then left them to the locals who lacked resources to maintain them. Now, when a bore-hole is drilled, one person from the community is trained to maintain it and this role is passed down. If they need money to fix it they report to the charity or NGO's area representative who oversees the use of funds. This, coupled with the installation of 3D printed toilet blocks, as I mention below, have helped to achieve Global Goal 6.
The continued rise in global urban populations strained services in even the richest world cities, made worse by the introduction of new diseases from migrants. But developments in 3D printing technology have increased access to education, healthcare, housing and sanitation in poorer areas due to low construction costs. For example: in the favelas of Brazil 3D printed classrooms have increased teaching space, enabling children to attend school for a whole day whereas they used to go for half; 3D printed toilet blocks in the Kibera slum (Nairobi, Kenya) have greatly improved sanitation and reduced the amount of sewage in the streets.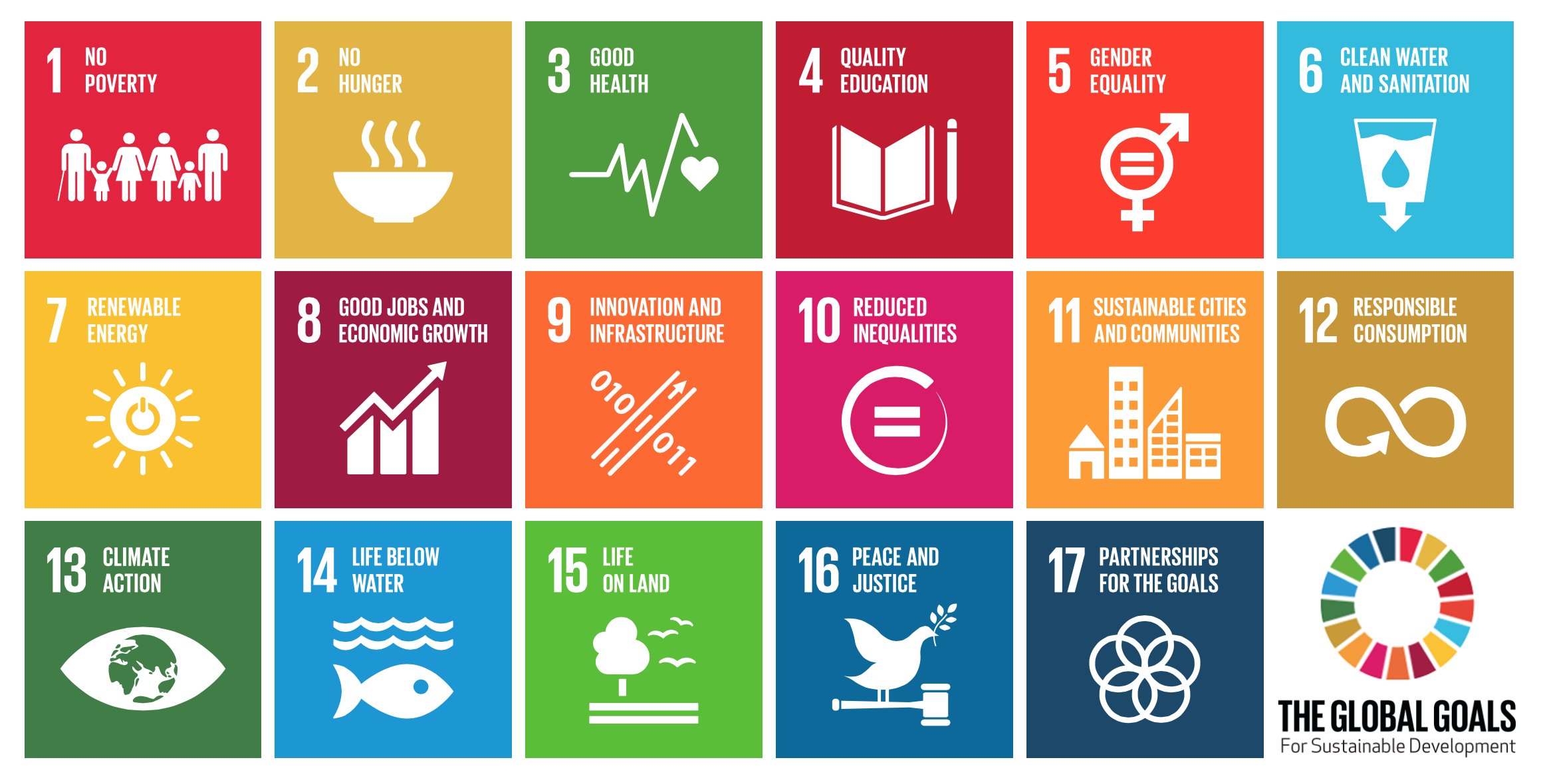 Effort was made in reducing pollution-related deaths and illnesses by introducing an emissions quota for major world cities, similar to the Kyoto Protocol. It restricts pollution from transport, industry, households etc. based on population size. Any leftover credits have an associated value which is donated to organisations working to combat deforestation. Increased access to healthcare and reduced pollution have contributed to Goal 3, although many women still lack access to contraception. More education space has aided Goal 4, but secondary education still needs improvement .
It must be recognised that it will take time to undo the damage we have caused the planet and close the gap between the rich and poor, but if development continues as it has for the last 30 years then in the next decades we could be well on the way to ending poverty and halting climate change. I wonder what London will look like from my future favourite writing spot in 30 years time.
Background reading:
https://www.theguardian.com/teacher-network/teacher-blog/2013/sep/17/teaching-favela-schooling-street-children-pedagigy-neuroscience-achievement-gap
http://uk.businessinsider.com/ways-the-world-will-be-terrifying-in-2050-2015-3#the-number-of-people-living-in-cities-will-likely-triple-1
https://www.theguardian.com/society/katineblog/2009/mar/26/water-projects-wasted-money
http://borgenproject.org/innovative-solutions-to-poverty-and-hunger/
http://www.undp.org/content/undp/en/home/sustainable-development-goals/goal-3-good-health-and-well-being.html
http://www.undp.org/content/undp/en/home/sustainable-development-goals/goal-4-quality-education.html